Client
Irrimax
UNMET NEED
Accelerate wound irrigation and debridement with saline solution.
Scope
Slingshot was approached by an ER Physician with an entirely new and improved idea to reduce the time taken for an ER professional to irrigate and debride an exposed wound. s.
Accomplishments
Time & Cost Saving Medical Procedure.

Innovative nozzle design with SplatterGuard (R) protection for infection control.

Deep tissue wound cleansing and debridement.

The control of variable pressure with manual compression.

Slingshot also developed visual assets, branding guidelines, and communication materials.

Management of plastic parts suppliers, the establishment of a manufacturing facility, associated production equipment and management of FDA compliance and associated documentation.
Services Provided
Research • Ideation • Mechanical Engineering • Prototyping Development • Performance Validation • Manufacturing Guidance
The creation of a frangible sealed bottle with sterile, Non-Pyrogenic 0.9% saline solution contents.
Not to exceed the irrigation pressure limit.
Exploring solutions
Slingshot created a single-use irrigation product capable of reducing a 20-minute procedure into a <30-second solution.
Slingshot applied its Intellectual Property design-around approach to creating a large number of product design embodiments for extensive client intellectual property collection.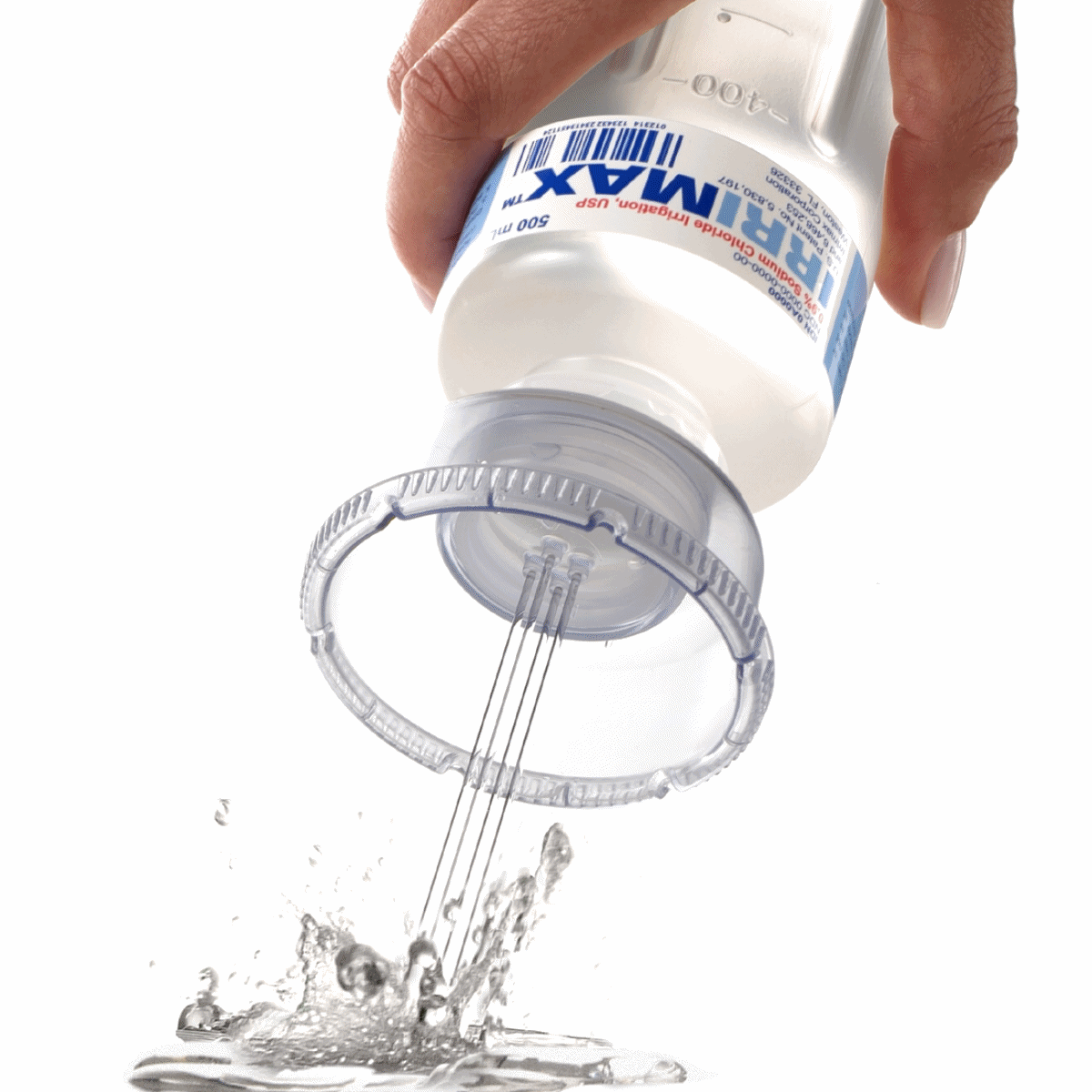 Interested in Working on a Project Together?