Client
Huber Engineered Woods
UNMET NEED
Create a simple, inexpensive, and safe tape dispensing system to seal the Huber ZIP System™
Scope
Huber approached Slingshot to design a next generation tape gun for the Huber ZIP System™. A system designed to create construction barrier protection.
accomplishments
Creation of unique gear system for efficient adhesive liner wind-up.

Reduction of production cost by 20%.

Improved drop test durability.

Slingshot continues to manage the manufacture of this product for Huber.
Services Provided
Research • Ideation • Mechanical Engineering • Prototyping Development • Performance Validation • Manufacturing Guidance
Wind-up the adhesive liner for increased safety and easy disposal.
Improved drop test performance and ease of use.
Reduced tape gun product cost by 20%.
It's a Revolution
After conducting end user contextual research, Slingshot created a series of new product features including a unique gearing system to increase safety, ease of use and product durability, while reducing tape gun cost by 20%.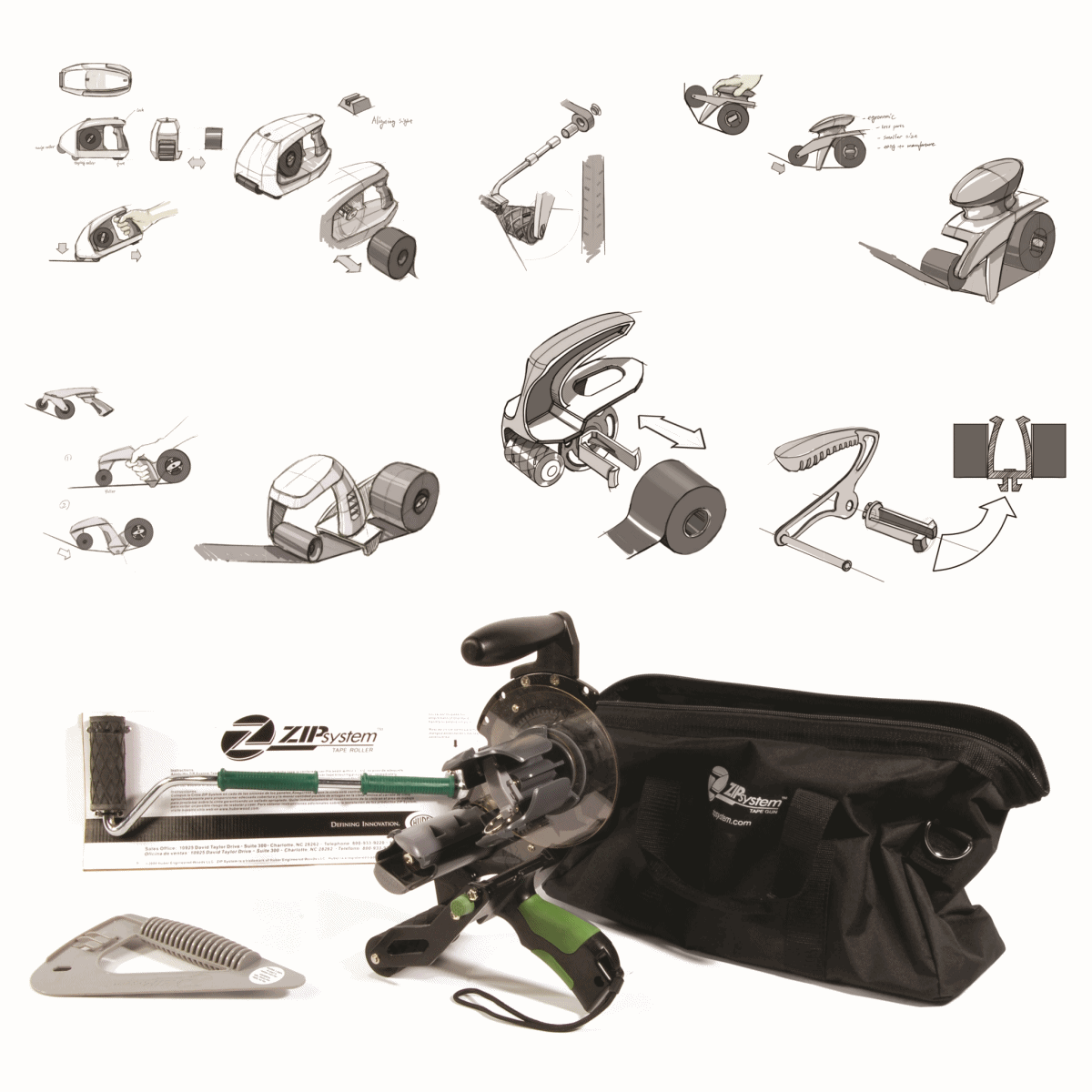 Interested in Working on a Project Together?